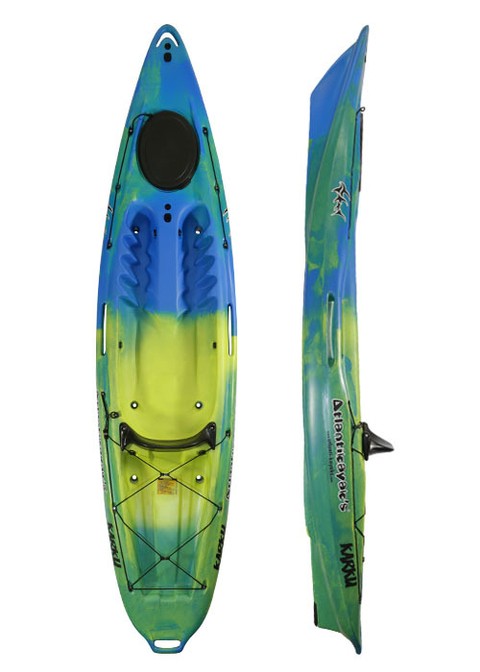 MODELO INDUSTRIAL REGISTRADO
WEIGHT: 24 kg. // BEAM: 0.85 mts. // LENGTH: 3.60 mts. // MAXIMUM LOAD: 160 kg. + carga. // USE: Recreational, rental, fishing and ride. // INCLUYE: remo convencional.
Individual kayak with great loading capacity, very spacious and really stable. Stiff handles on each side, on the stern and prow. A loading box of great capacity on stern and its respective fishing box as an accessory. The back is stiff, which is ideal for fishermen or someone who is looking for more comfort.
On prow there is a technical voyage watertight hatch, which attaches the inner part of the kayak, widening considerably the loading capacity so that rods and objects up to 2 metres of length can be carried. Hydrodynamic design with canals which avoid the turbulence of the scuppers, 3 keels for a better course when paddling and at the presence of waves. A high prow to charge the waves and with a good attack to break the water.
It counts on 3 ties where GoPro cameras can be positioned.