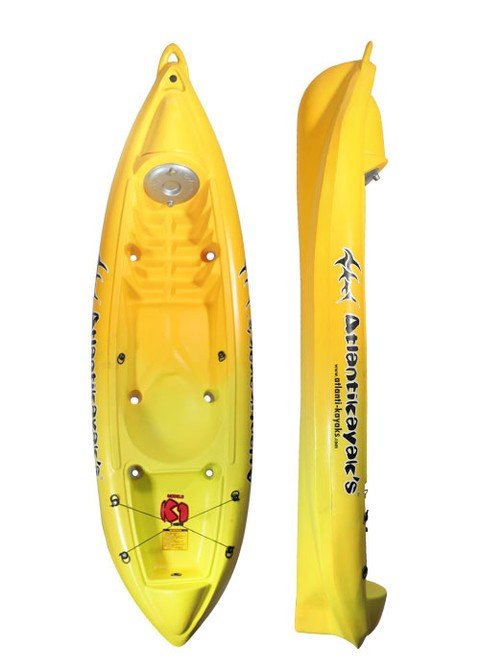 K1 - Kayak for one person

WEIGHT: 18 kg. // BEAM: 0.72 mts // LENGTH: 2.60 mts. // MAXIUM LOAD: 100 kg. + carga. // USE: Recreational, rental, fishing, ride and surfing. // INCLUDES: paddle conventional.
Open kayak suitable for 1 person. It counts on a prow with a handle which allows its easy transportation and mooring and a little plug to balance the inner and external pressure and a hatch with a screw cap. On the stern there is a loading trunk, a transport hook and a fixed keel. The kayak provides a series of footrests so that paddling is more comfortable and 6 scuppers that make it a sit-on-top kayak. On its sides there is a series of seat attachments, a fishing box, anchor, etc.