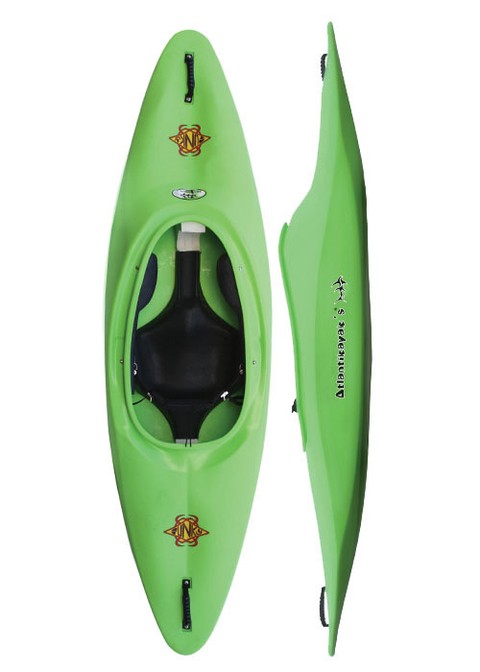 WEIGHT: 16 kg. // BEAM: 0.64 mts. // LENGTH: 2.38 mts. // MAXIUM LOAD: 75 kg. // USE: Whitewater, surfing.
CLOSED KAYAK FOR WHITEWATER, AGILE, MANEUVERABLE AND COMFORTABLE. Thanks to these positive features, you will be able to descend the best rivers and surf the best waves in the sea with this kayak! It counts on a rocker on the stern and prow so that any maneuver can be made without difficulty at all. (360, cartwheels and looping).
On its flat bottom there are channels that give it a greater lateral approach of the wave.