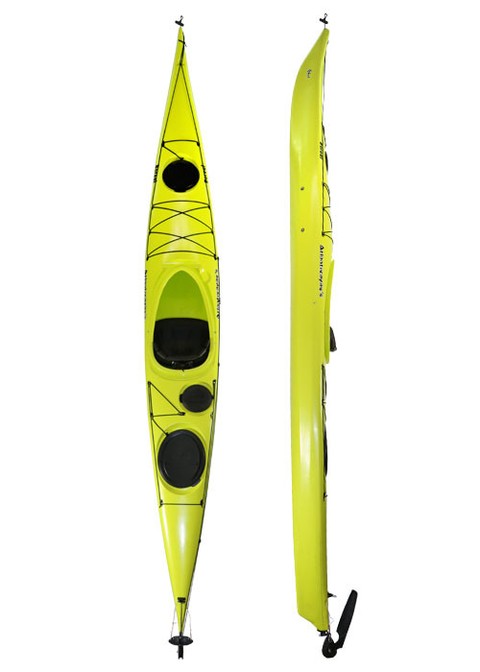 WEIGHT: 28 kg. // BEAM: 0.58 mts. // LENGTH:​ 5.08 mts. // MAXIUM LOAD: 132 kg. // USE: Voyage.
Versatile voyage kayak because of its size, stable because of its hard chine. Really great secondary stability which lets the kayak keel to the fullest, making the pivoting easier.
The raked bow enables the kayak to sail perfectly in the swell. As the cockpit is so spacious, the entrance is very comfortable.